The national food chain confirmed the plans in a statement to the Kitsap Sun (paid subscriber access is required to read the article). No estimated opening timeline has been given.
Bremerton Chick-fil-A® Location
The Bremerton Chick-fil-A® restaurant will be located along HWY 303 in East Bremerton, across the street from Lowe's Home Improvement.
1460 NE Vena Ave
Bremerton, WA 98311

A freestanding store will be constructed off Highway 303 between NE Fuson Rd and NE Vena Ave. County documents for parcel 352501-4-047-2002 show pre-applications submitted by 4G Development & Consulting, Inc. on behalf of Chick-fil-A, Inc. were approved in the fall of 2022. The latest permit applications clarify some previous rumors that a Chick-fil-A® might consider opening in Silverdale (not happening at this time).
This is the first Chick-fil-A® restaurant to be built in Kitsap County, with the nearest locations currently in Tacoma or Seattle:
Chick-fil-A® operates 20 restaurants across Washington state, mostly east of Puget Sound. The East Bremerton location will be the first on the peninsula.
---
Bremerton Chick-fil-A® Menu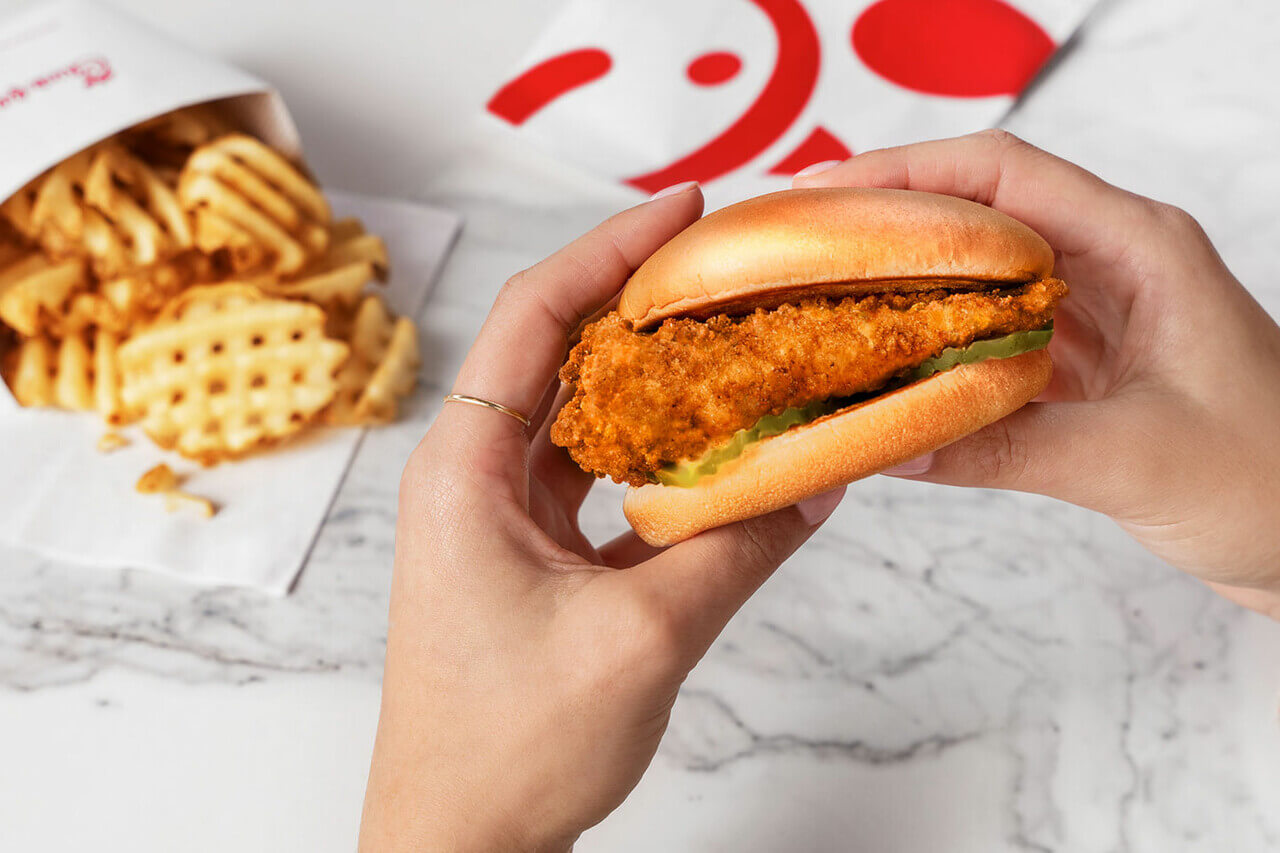 Chick-fil-A® is probably best known for its original Chicken Sandwich and waffle fries, though the full menu includes breakfast sandwiches, lunch entrées, chicken strips and nuggets (and a variety of popular dipping sauces), salads, wraps, ice cream treats, drinks, and more.
Bremerton Chick-fil-A® Hours
Most Chick-fil-A® restaurants operate between the hours of 6 a.m. to 10 p.m. Monday through Saturday, with breakfast served from 6 a.m. to 10:30 a.m. and lunch and dinner served from 10:30 a.m. until 10 p.m. The restaurants are all closed on Sundays.
---
About Chick-fil-A Inc.
(From Chick-fil-A.com)
Atlanta-based Chick-fil-A, Inc. is a restaurant company known for the Original Chick-fil-A® Chicken Sandwich and signature hospitality. Represented by more than 170,000 Team Members, Operators and Staff, Chick-fil-A restaurants serve guests freshly prepared food at more than 2,700 restaurants in 47 states, Washington, D.C., Puerto Rico and Canada. The family-owned and privately held restaurant company was founded in 1967 by S. Truett Cathy and is committed to serving the local communities in which its franchised restaurants operate.