Sprouts Farmers Market celebrated its Grand Opening on April 8, 2020 at The Trails store in Silverdale, WA! (Scroll down for Sprouts store photos.)
Sprouts offers a wide selection of healthful products at low prices that are minimally processed and free of artificial flavors, colors, preservatives and synthetic ingredients.
The new Silverdale store features Beer & Wine, Boars Head Premium Meats & Cheeses, Deli Catering Trays, Fresh Sushi, a Salad Bar, and a Sandwich Bar.
Sprouts offers natural and organic foods, including fresh produce, bulk foods, vitamins and supplements, packaged groceries, meat and seafood, deli, baked goods, dairy products, frozen foods, natural body care and household items.
LATEST PRESS RELEASE:
PHOENIX, Ariz. – April 1, 2020 – The widely anticipated Sprouts Farmers Market in Silverdale, Wash. at 11066 Pacific Crest Place Northwest will open on Wednesday, April 8 at 7 a.m. to provide immediate fresh and healthy grocery options to the community.
"We're in this together, Silverdale," said Sprouts Chief Operations Officer Dan Sanders. "We're eager to provide you and your families access to the healthy grocery essentials you need during these unprecedented times as quickly as we can."
The Silverdale location will be the third Sprouts in the state and will operate under the grocer's current adjusted hours of 7 a.m. – 8 p.m. daily. The store anticipates receiving daily deliveries to stay well-stocked but certain items might not be available on opening day in an effort to open as soon as possible.
Sprouts is closely following CDC and local health authority guidelines related to COVID-19, while regularly providing store team members with the latest safety guidance. In addition to regular food safety and cleaning procedures, Sprouts has invested additional labor hours into stores to allow for more frequent cleaning, paying close attention to high-touch areas such as service counters, restrooms, carts and checkout lanes. Stores are also implementing steps to promote social distancing at registers, where plexiglass barriers are being installed to add protection for team members and customers.
As part of Sprouts' commitment to "zero waste," the new store will donate unsold and edible groceries to Food Lifeline through the grocer's Food Rescue program. In 2019, Sprouts stores and distribution centers donated 27 million pounds of product, equivalent to 23 million meals. Food that is not fit for donation is provided to local cattle farms and composting facilities. Sprouts' evolving "zero waste" initiatives help minimize food waste while reducing the impact of hunger and the company's environmental footprint.
Sprouts Farmers Market – Photos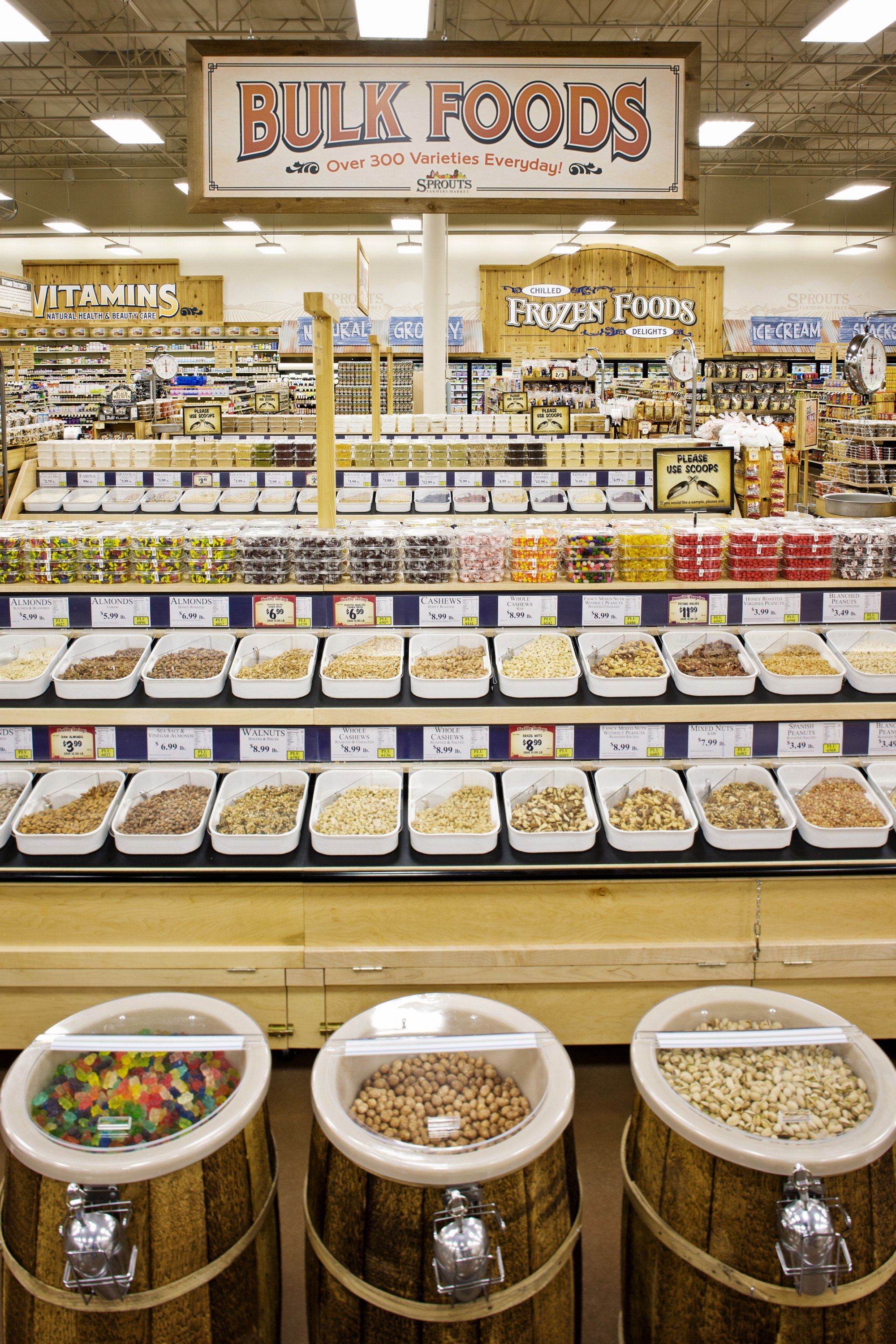 About Sprouts
Sprouts Farmers Market, one of the fastest-growing retailers in the country, has made healthy living accessible to shoppers for nearly two decades by offering affordable, fresh, natural and organic products. True to its farmers market heritage, Sprouts is known for pioneering its unique grocery model by offering a welcoming store layout featuring fresh produce at the center of the store, an expansive bulk foods section, and a vitamin department focused on overall wellness. Sprouts also offers a unique assortment of healthier products with special attributes, such as plant-based, gluten-free, keto-friendly, and grass-fed, to meet the growing and diverse needs of today's consumer.
Join My FREE VIP Newsletter
My helpful articles, hyper-local news, and community event highlights will keep you in the know. Get the best local real estate resources in Kitsap County, sent straight to your inbox each week.
Fun Kitsap community events and family activities
Practical tips and local resources for homeowners
Expert real estate advice and housing market trends
FREE access to MLS Listings and custom email alerts
Helpful Kitsap County real estate guides and tools
PLUS… the best (or worst?) dad jokes!
100% Secure. Unsubscribe at any time.